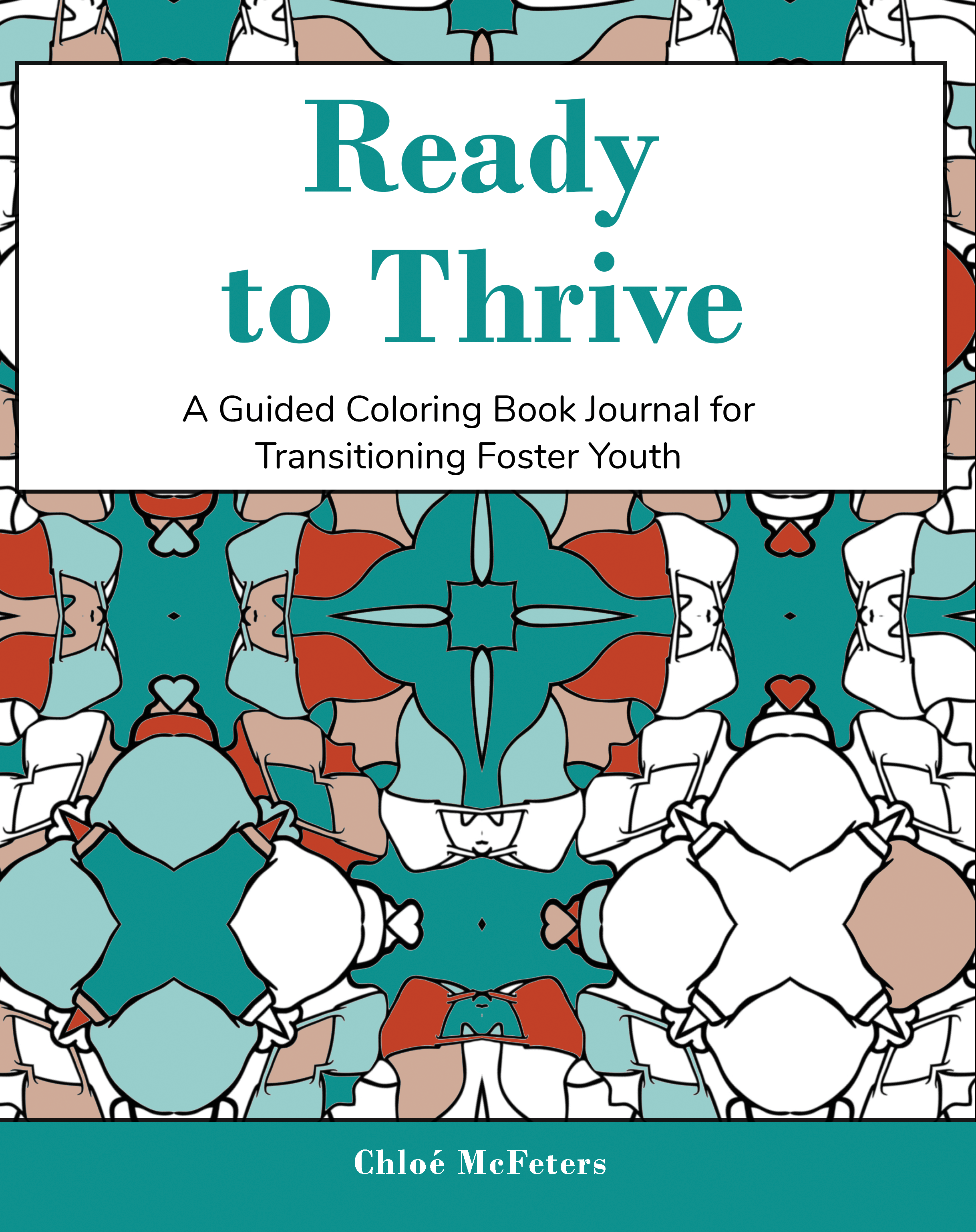 "Every once in a while a tool comes along that is so completely brilliant, it should be considered an essential or "must-have" resource for all who care about foster youth. One of the things I love most is that Ms. McFeters approaches healing not from a perspective of pathology but by releasing the light and wholeness that lives in all of us — through art. There is not a nanosecond wasted at discovering what is broken, but a joyous celebration of discovering what is most true about you. Another is that, as a film documentarian, Ms. McFeters leaves no stone unturned. There is no topic from identity, to relationships, to money, to work, to home to possibilities that are not explored in depth. The most fun part of this work is the skillful blend of practicality and magic. It is not only hardcore useful but also deeply magical. Through this work, foster youth are inspired to make more powerful inspired choices in every aspect of their life."
Barbara Glazier-Robinson, Ph.D.
Best-selling author of Grace From Space: A Race to Save Earth, from the Dream Catcher Series
"As a psychotherapist, I cannot think of anyone I know, clients, friends, and family alike, who is not struggling through this difficult time. As we strive to maintain our physical health during this dangerous pandemic, many of us are finding ourselves isolated, depressed, and anxious. Chloe McFeters' COVID-19 journal could not have come at a more important time. Finding ourselves cut off from friends and loved ones, we have time to think…and then think some more. This lovely book allows the reader to explore their isolation, loneliness, and fears while also presenting the opportunity to identify their inner strengths in a journey of self-discovery."
Pamela Riss
M.S., LMFT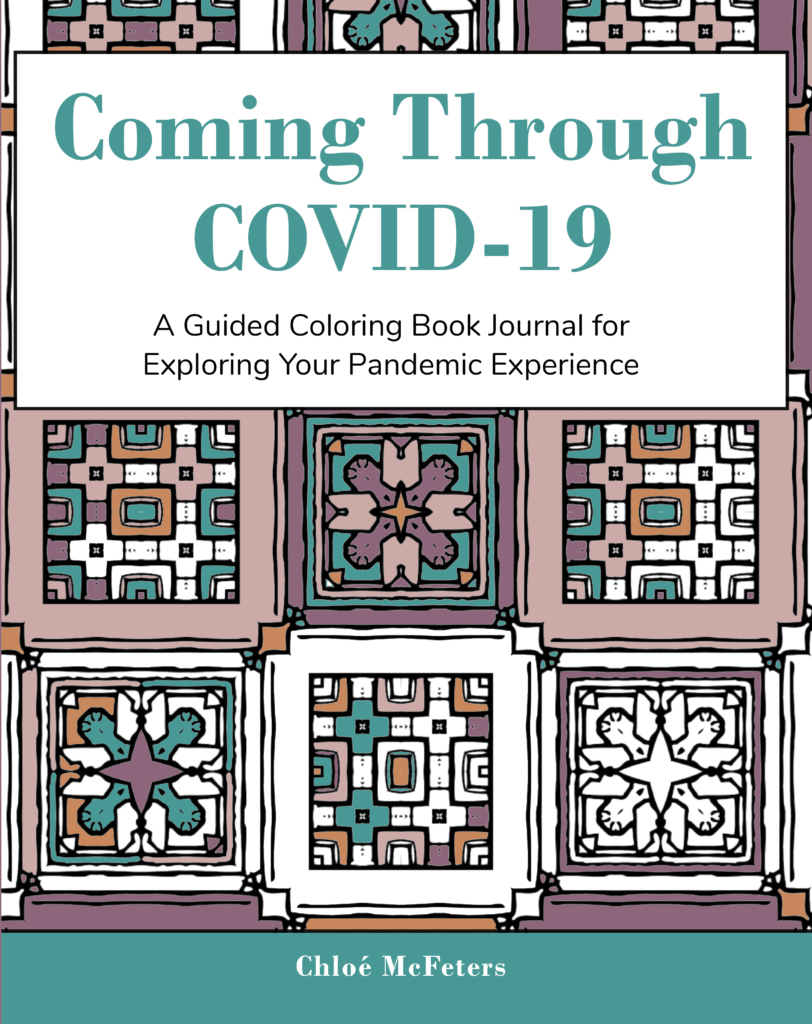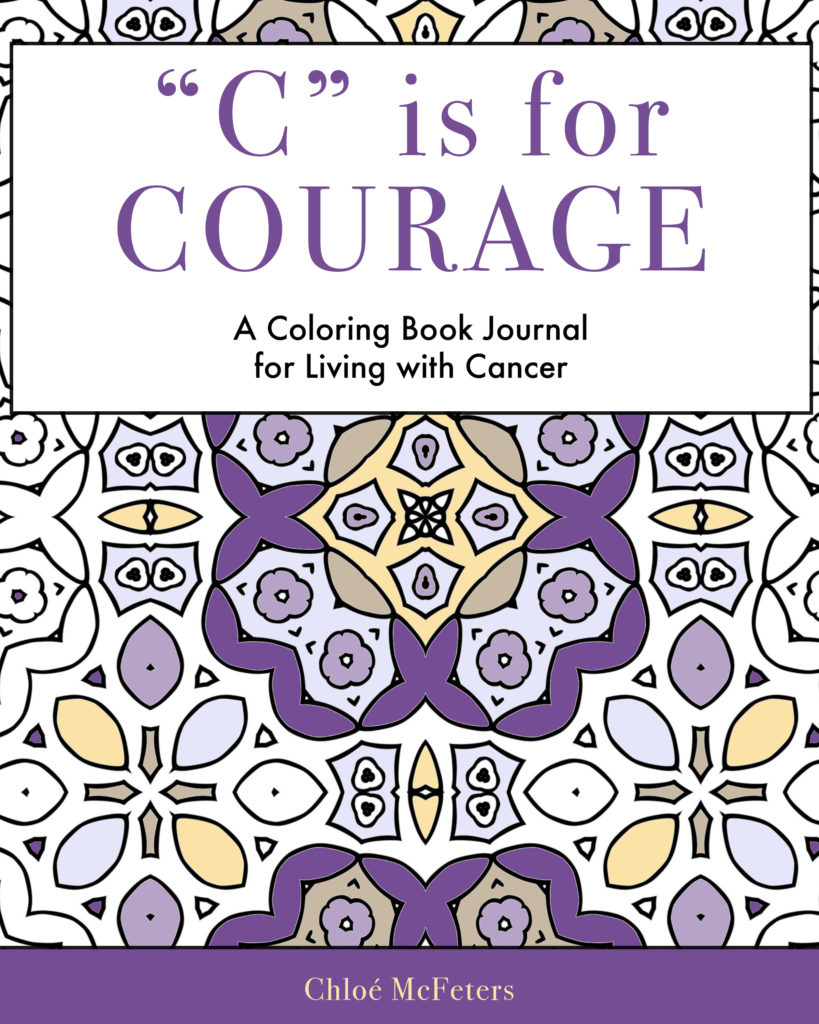 "It is both a pleasure and privilege to recommend this C is for Courage coloring book journal as an excellent creative resource for clinicians working with cancer patients, as well as for individuals diagnosed with cancer who are looking to be creatively engaged and vitally involved in their cancer journey. The layout of this book gently guides its user through the very human world of cancer by artfully engaging individuals to steadily delve deeper into their cancer experience through insightful journaling cues, toward taking time to playfully color (in or outside the lines) of a beautiful mandala, toward connecting with a fellow cancer story or poem. All of which further prompts authentic self-discovery, while diminishing feelings of isolation at being alone in one's cancer experience. As a Psycho-Oncologist, I am often seeking creative outlets, like this C is for Courage coloring book journal, for my patients to explore their authentic self and 'reason for being alive' in the face of cancer. The well-placed and paced journaling prompts (especially the pragmatic section on hair loss and the deeper section on survivor guilt) can be excellent therapeutic homework assignments to encourage cancer patients to creatively engage with specific cancer-related issues on their own and to further explore them together with their therapist in following sessions. I look forward to using this C is for Courage coloring book journal with my cancer patients to help encourage them to fully LIVE in the face of cancer by creatively sourcing out their own authentic story, meaning, purpose and living legacy in and through their cancer journey."
Shannon R. Poppito
Ph.D., Clinical Psychologist | Psycho-Oncologist
"As somebody who has a hard time meditating and wants to bring in more mindfulness, this is a wonderful way to do so!!! This book, Beyond the Call, is a wonderful source of relaxation and focus by coloring the mandalas. Mandalas have a special meaning for me and allow me to explore my creative side. It's also fun to reflect back on my wonderful Navy career and the opportunities that have been presented to me because of my service. I am appreciative to Chloé McFeters and all involved who brought this book together to enjoy camaraderie. Thank you!"
Jaimie Bahl
Navy Veteran, Reiki Master Practitioner and owner of Reiki Energy Healing, LLC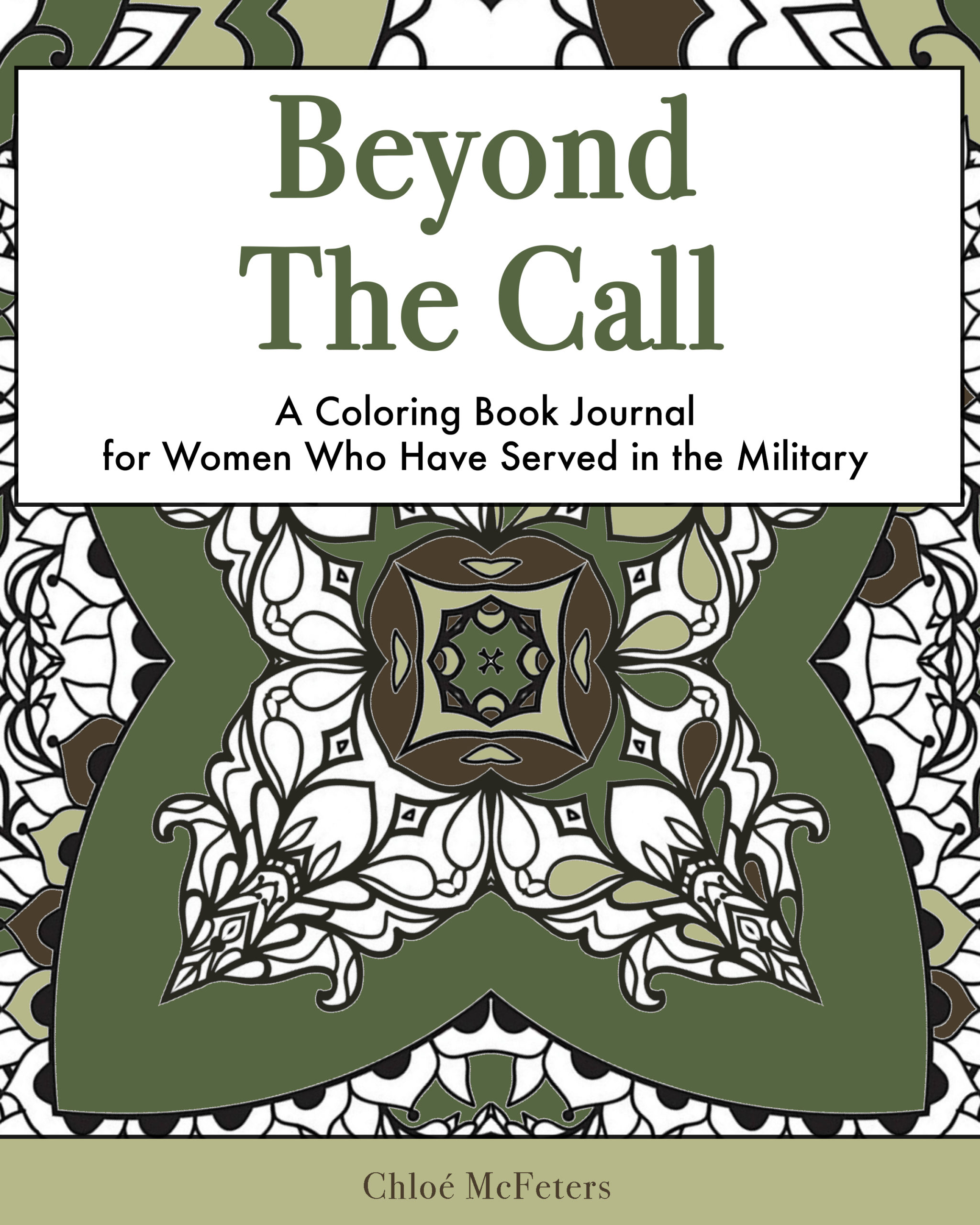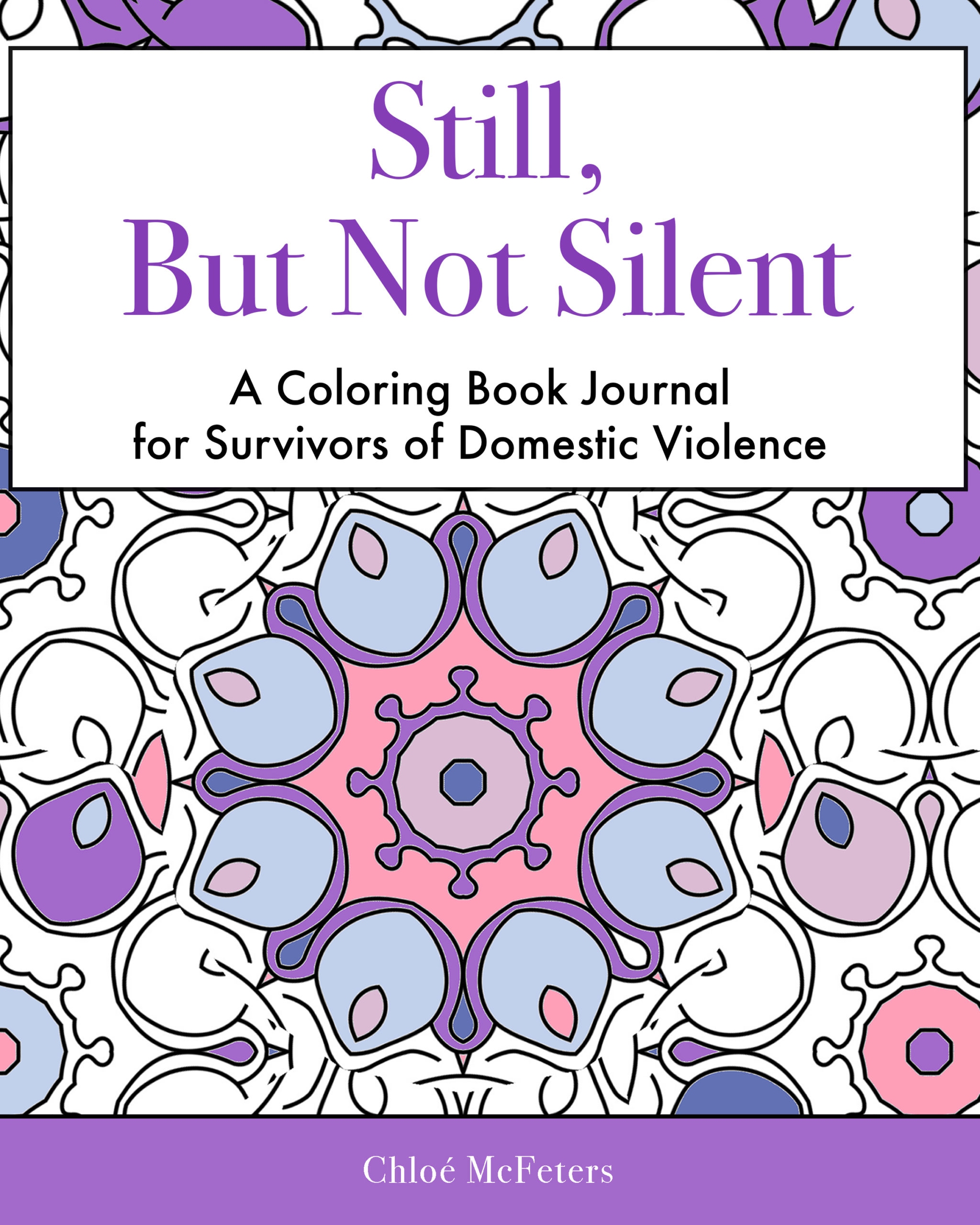 "Escaping from domestic violence is but the beginning of what can be a long recovery process. Chloé McFeters' new book, Still, But Not Silent, is designed to support and guide that journey. It provides insightful and informed direction for healing, mentally, emotionally, and socially. Victims of domestic violence literally have to remake their lives. This coloring book journal is an important tool, a friend on that road to recovery."
Rebecca Leo
Author of The Flaws That Bind
"What a wonderful resource for both patient and family dealing with autoimmune diseases. Significant thought and research went into these publications, capturing the experiences of patients, helping them work through a myriad of issues and emotions, all working towards adjustment to their circumstances and finding power in their experiences. I recommend these resources for use both personally and clinically. They can easily be incorporated into treatment with a patient, allowing insight by the clinician into their patient's experience. Additionally, it allows the patient to share their experience with both family and professionals to better enhance support for their needs. I look forward to having such a resource available for recommendation."
Dr. Martha Sorensen, Ph.D.
Licensed Psychologist Clinical, Medical Rehabilitation and Behavioral Management, Neuropsychology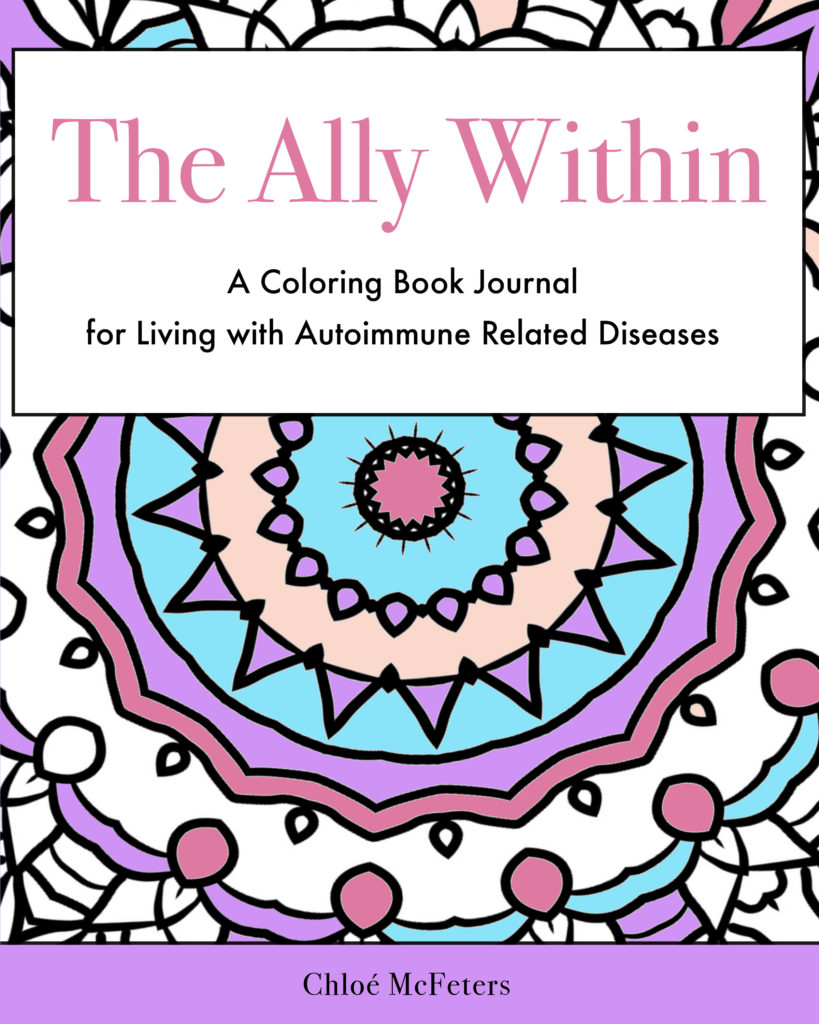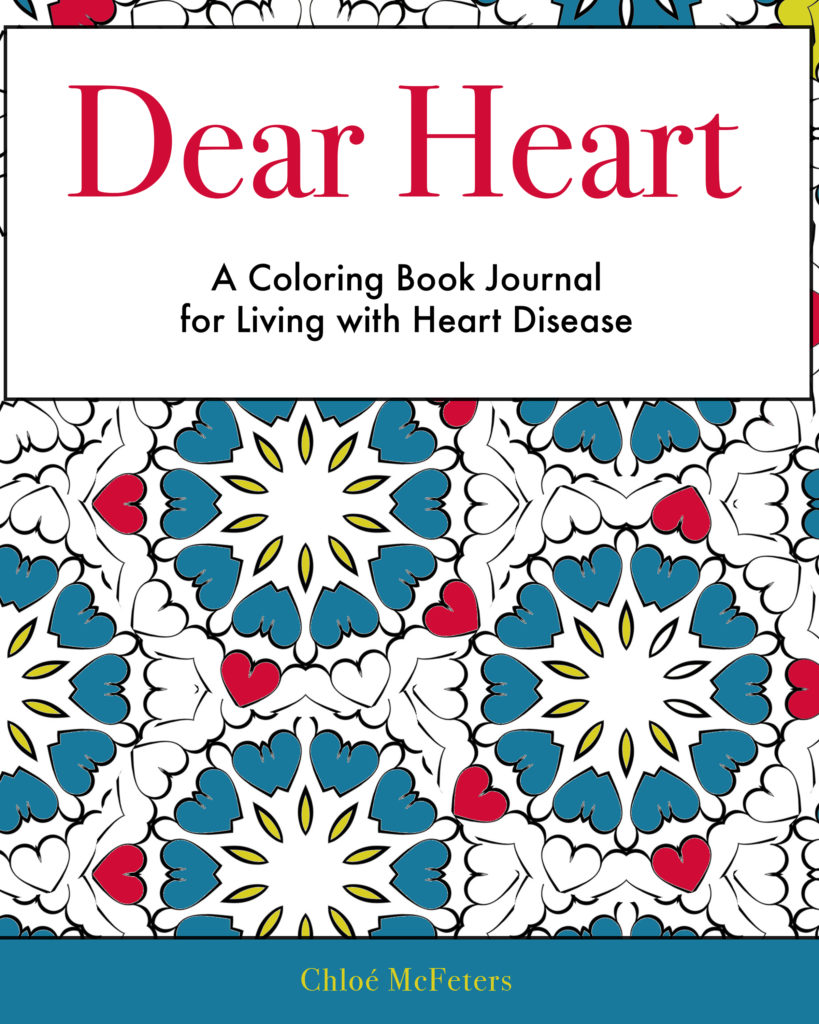 "Dear Heart is a wonderful outlet for heart disease patients looking to discover, reflect upon, and release their feelings. While free-form journaling can be therapeutic, this journal provides patients additional benefits of the focused, yet serene task of intertwining the meditative effects of coloring with introspection about their past, present, and future as it relates to their heart disease. As a social worker working in cardiac rehab, it would give me great satisfaction to know that my patients were using this coloring book journal."
Nicole Saia
LICSW, Cardiac Rehab Department